Cardio Tennis
These sessions are a great way to get fit whilst playing tennis and aren't nearly as intimidating as they sound. The tempo is picked up with drills and hitting lots of balls, with fitness and footwork mixed in. Everything is done to music and it's great fun.
Sessions run on Friday mornings, there is a toddler session running at the same time (pay separately on the day) so that you can get exercise and tennis in even if you have a toddler to care for.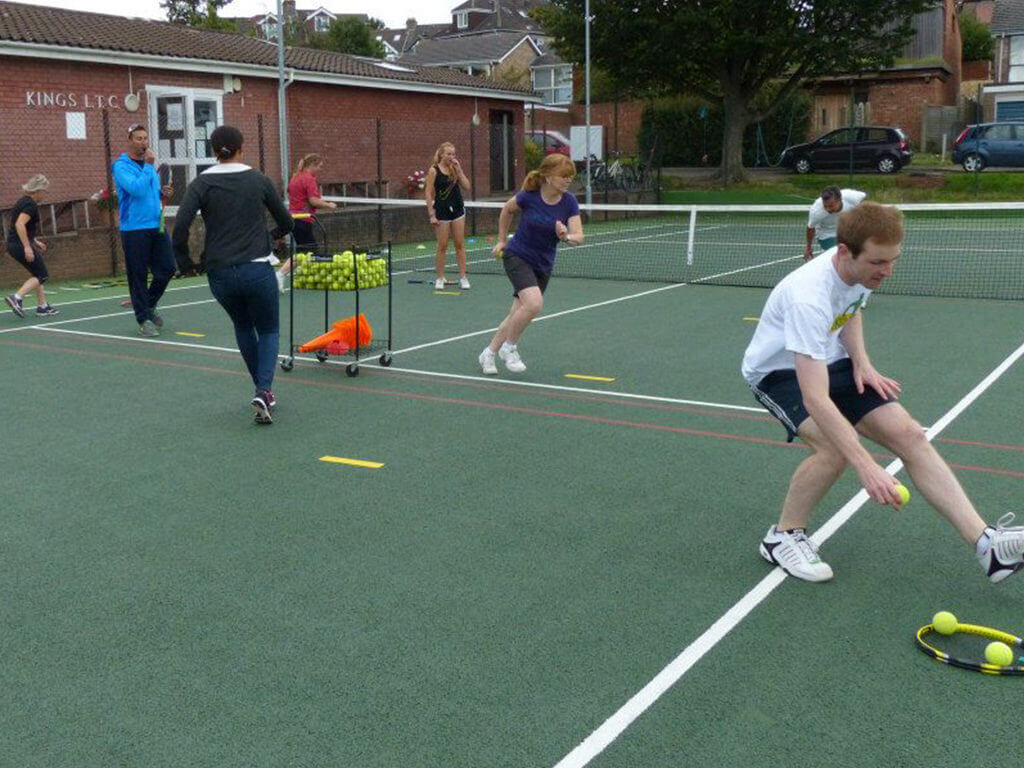 Please click on a session to book. You will need to set up and log into your account to make your payment.