Please note due to following the school bubble regulations at this time we can only accept bookings for years 1, 3 & 4
A fun after school tennis session for children attending St. Bonaventures School on a Wednesday 3.15pm – 4.30pm. We collect the children up from school in the playground, or from their classrooms for reception and Year 1. Children are divided by age and have a fun coaching session!
We ask that the children bring trainers and extra water. Everyone can borrow a racket, and we will collect the children from school whatever the weather!
Parents pick up from the tennis club promptly at 4.30pm. Due to other coaching commitments we cannot be responsible for the children after this time.
We take bookings half a term at a time.
If you would like to join this course please email ellytennis.kings@hotmail.com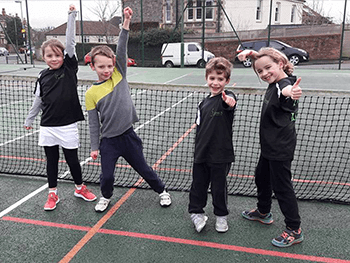 Please click on a session to book. You will need to set up and log into your account to make your payment.