Fun Tennis Coaching for Kids
A fun course for kids eight and under to either start playing once a week or to begin to develop their rallying skills, serving and learning how to play red ball matches.
Sessions run Monday to Friday.
Please see individual sessions for prices per term.
If we are mid-way through a course but you would like to start please email ellytennis.kings@hotmail.com and we will try and fit you in.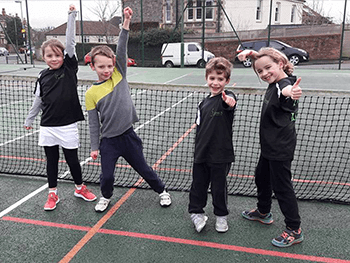 Please click on a session to book. You will need to set up and log into your account to make your payment.