Pay As You Go Tennis Sessions
Our Saturday morning 'pay as you go' sessions are very popular.  They are a brilliant way for children to start playing in a fun and relaxed atmosphere that allows them to enjoy learning the basics of tennis.  A lot of our team and county players began playing tennis this way!
No commitment needed to a course, you can do individual sessions but you must book in advance online before turning up.
The sessions run every Saturday of the year except in August and over Christmas.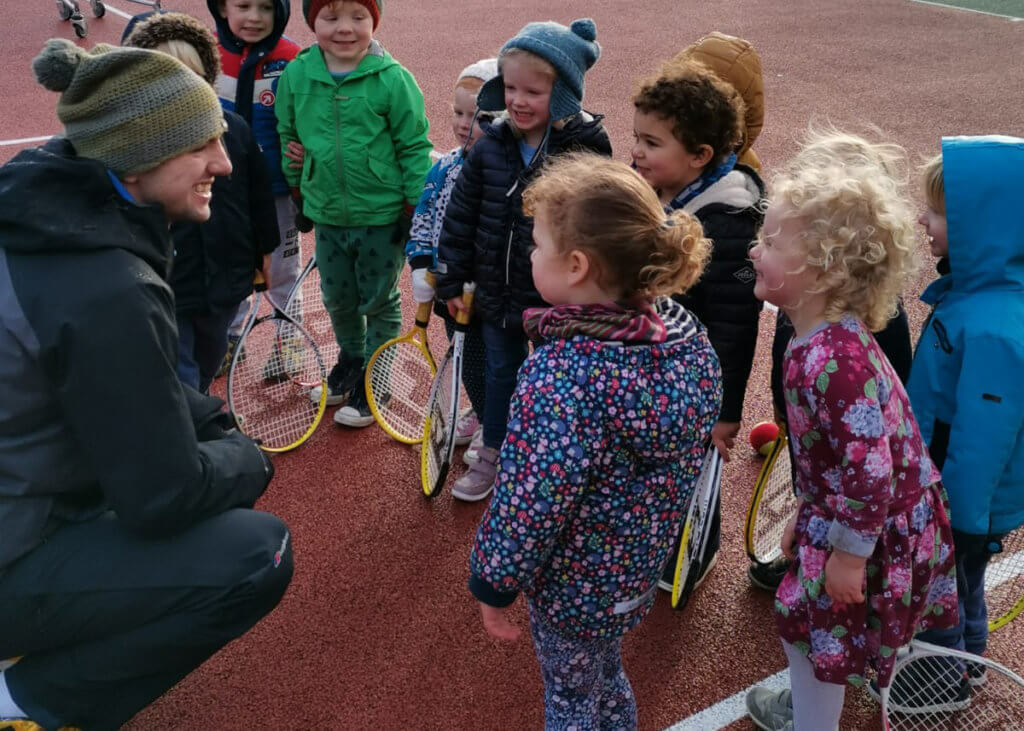 Red ball, orange ball, green ball and yellow ball sessions with a maximum of 6 people per group, however, you can book 10 weeks in advance but there are limited spaces.
If you are interested, it would be worth booking in advance as sessions get booked up quickly.
Older Kids and Teens
We also run other drop-in sessions during weekdays for players of all levels and also regular squads for the more competitive kids.
HOW TO GET IN ON SATURDAY!
Due to COVID-19 we need to make sure you arrive at the correct gate, please find details below:
9 – 10am (ages 3 – 4) Please enter at the gate on court 6 on Birchall Road (the courts where Tom used to be) – the gate now opens!
9 -10am (ages 5 – 6) Please enter at the gate by the clubhouse in the Maplemead cul-de-sac
9 – 10am (ages 7 – 8) Please enter at the gate on court 4 on Birchall Road (further up – on the courts they used to be coached on)
10 – 11am (ages 8 – 10 orange) Please enter at the gate on court 6 on Birchall Road
10 – 11am (ages 8 – 10 green) Please enter at the gate by the clubhouse in the Maplemead cul-de-sac
11 – 12pm (ages 11+ & Teens) Please enter at the gate by court 6 on Birchall Road