Fun Ball Skills for Toddlers
A perfect way for energetic toddlers to begin learning ball and racket skills.
This course helps children learn to listen, follow instructions and to feel confident in a sports setting as well as learning basic tennis skills using rackets.
Parents are not required to stay. However, on Friday mornings there is a Cardio Tennis session running at the same time which parents are welcome to join.
Sessions run on Tuesday afternoon and Friday morning.
Please see individual sessions for prices per term.
If we are mid-way through a course but you would like to start please email ellytennis.kings@hotmail.com and we will try and fit you in.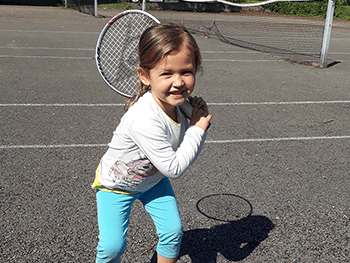 Please click on a session to book. You will need to set up and log into your account to make your payment.