Fun Ball Skills for Toddlers
A perfect way for energetic toddlers to begin learning ball and racket skills.
This course helps children learn to listen, follow instructions and to feel confident in a sports setting as well as learning basic tennis skills using rackets.
Parents are not required to stay. However, on Friday mornings there is a Cardio Tennis session running at the same time which parents are welcome to join.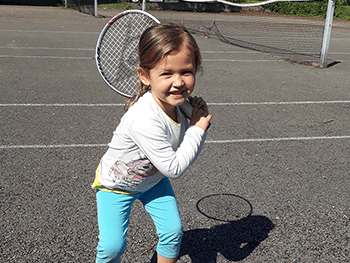 Sessions run on Tuesday afternoon (1.30 – 2.30pm) and Friday morning (9.30 – 10.30am). Prices vary per term, depending on length.
Next blocks are: