Fun Tennis Coaching for Kids
A fun group for kids aged nine and under where they can start to rally, improve their serves, enjoy fun tennis games and begin playing play orange ball matches with a 50% slower ball.
Sessions run on Monday, Tuesday and Friday.
Please see individual sessions for prices per term.
If we are mid-way through a course but you would like to start please email ellytennis.kings@hotmail.com and we will try and fit you in.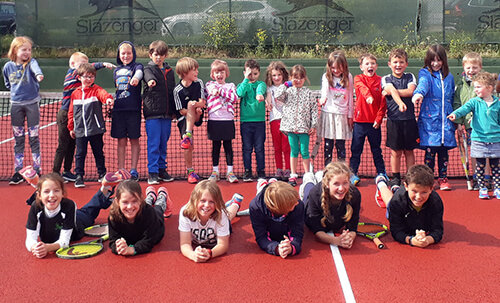 Please click on a session to book. You will need to set up and log into your account to make your payment.