Tennis for Mums and Toddlers
Our six week course is designed to give mums and their toddlers a healthy start to the week.
We offer mums a fun and lighthearted coaching session while toddlers and pre-schoolers have their own session with a different coach. Babies are welcome too, and their buggies can be parked at the side of the court.
We have rackets for everyone, different types of balls and plenty of space to enable you to play tennis and for your children to run around. Tea and biscuits in the clubhouse afterwards for those who like to socialise.
Sessions run every Monday just after school drop-off.
If we are mid-way through a course but you would like to start please email ellytennis.kings@hotmail.com and we will try and fit you in.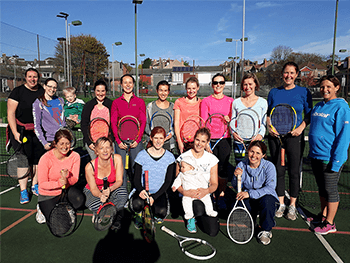 Please click on a session to book. You will need to set up and log into your account to make your payment.