Tennis Training for Older Kids and Teens
We run lots of different types of sessions for different ages and all abilities.
From relaxed and fun drop-in sessions to regular squad training for more competitive players, we have something for everyone.
We also have separate sessions just for girls to encourage more female players.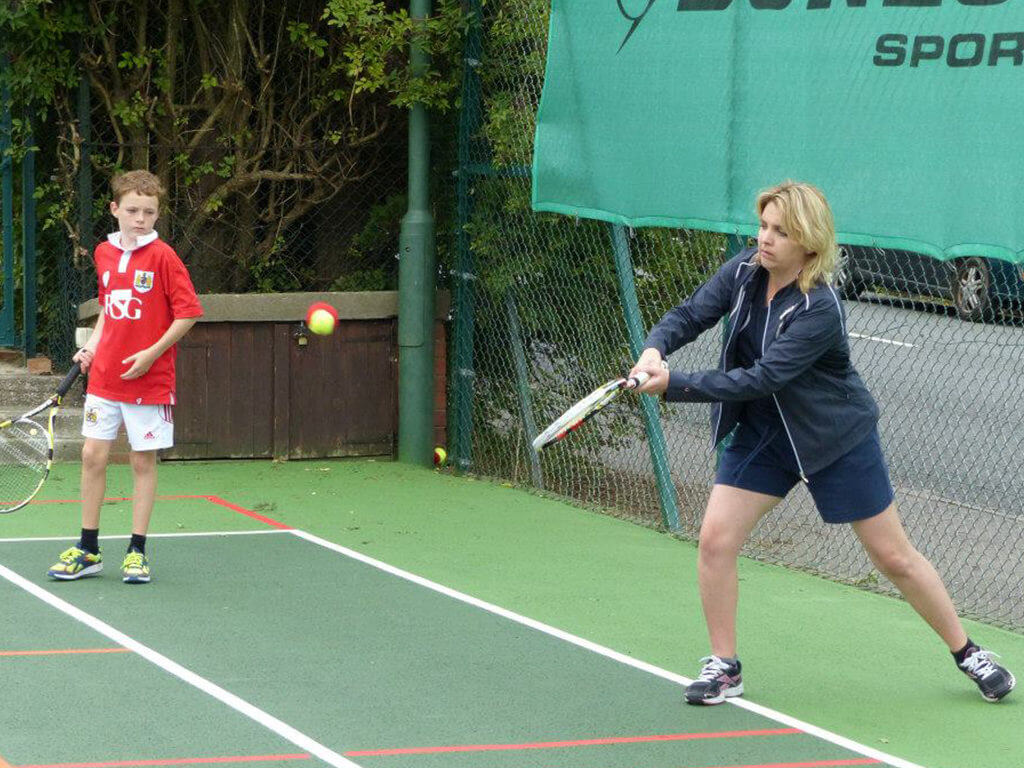 If a block states it is fully booked, it is always worth emailing elly@ellyshearmantennis.co.uk to double check as people do sometimes move groups.
If the mid week blocks below you are interested in are full, please remember we run Saturday morning Pay as You Go Tennis and these sessions are a brilliant way to get in weekly tennis with great quality coaching.
Current Yellow Ball blocks
MONDAY
TUESDAY
WEDNESDAY
THURSDAY
FRIDAY
It will depend on your child's age and skill, we will inform you when your child is ready to move to the next group.
At Elly Shearman Tennis Coaching we encourage progression within our sport, we will of course let you know when your child is ready to move up a group. If you have any questions or queries please get in touch.
As a general rule for U10s, if they put the end of the handle in their armpit with the racket running along their arm, they should just be able to touch the end of the racket. By the time children are 11+ they will probably be using a full size 27" racket.
If you are unsure please ask your coach when you next see them and they will be able to advise.
We are an inclusive club and we want to encourage as many people to play tennis as possible. We have a number of squads for teens but we also offer drop in sessions for teens who just want to play for fun and not commit to a weekly more competitive session. All details can be found here - Pay-as-you go Tennis Sessions
Elly Shearman Tennis Coaching only coaches at Kings Lawn Tennis Club. Our head coach, Elly Shearman is part of the Avon Tennis Coaching team and will coach at different clubs as part of this role.
Yes, we would love to do more curriculum tennis, if your school is interested please feel free to give them our details. However, many schools have multi-sport programs working out of their school or running in their PE lessons and this can sometimes hinder whether they want tennis experts coming in as well.
If these FAQs don't provide you with the answer you are looking for please contact us.