We are so thrilled to be able to let you know that our very own Elly Shearman has been successfully accepted into the LTA Female Performance Coach Engagement Programme.
This programme targets a range of high potential female coaches,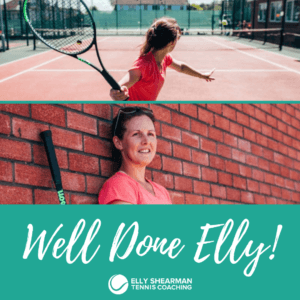 who are looking to progress in performance coaching.
Elly is always striving to be the best coach she can be and only a very select few are chosen from many applications – this is simply a fantastic achievement.
We will keep you up to date with more news about this programme, as Elly progresses.